News
/PRNEWSWIRE/
BTL Announces Scholarship Program In Partnership With Professional Basketball Player Andre Drummond
The BTL Scholar Draft will award $15,000 grants to five lucky student athletes
/PRNEWSWIRE/
BTL Makes History With One-Millionth Emsculpt Patient Milestone
In just over three years, the company's Emsculpt product became the fastest device to administer one million treatments.
/PRNEWSWIRE/
BTL Reaches Lawsuit Settlement with Illinois Business Using Counterfeit EMSCULPT Device
BTL Industries, Inc. announced today that it has reached a settlement after pursuing legal action against Illinois business Beautiful by Pinky LLC d/b/a Pinky Promise Beauty, who it accused of unauthorized use of the EMSCULPT trademark to advertise and provide body sculpting treatments via a counterfeit or knockoff non-EMSCULPT device.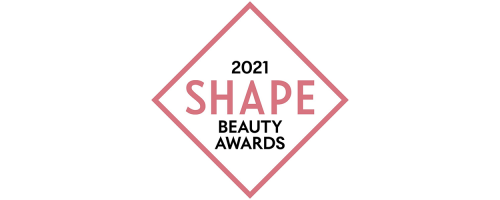 /PRNEWSWIRE/
SHAPE Announces Winners of 2021 Beauty Awards
Dermatologists, Fitness Pros and SHAPE Editors Select the Best New Beauty Products for Active Lifestyles. The Best of Derm Picks Body Treatment: Emsculpt NEO
/PRNEWSWIRE/
BTL Reaches Patent Settlement with ABBVIE
BTL Industries—a leading manufacturer of innovative aesthetic products—announced today that the company has resolved its patent infringement claims against ABBVIE related to BTL's muscle stimulation technology.
/PRNEWSWIRE/
Lawsuit Alleges Illinois Based Clinic Misleads Consumers by Falsely Advertising Emsculpt Procedures
BTL Industries today filed a lawsuit in the United States District Court for the Northern District of Illinois against Pinky Promise Beauty for false advertising, unfair competition, false designation of origin, copyright and trademark infringement.
/PRNEWSWIRE/
BTL to Unveil Proprietary Studies and Clinical Data at American Society for Laser Medicine & Surgery's Annual Conference
The brand is set to give nine presentations at this year's 40th annual conference
/PRNEWSWIRE/
BTL Celebrates The Return Of National Emsculpt Week On May 16th
A nationwide week of awareness, celebration and giving back to COVID-19 frontline workers
/PRNEWSWIRE/
BTL Aesthetics Launches First Of Its Kind, Stand-Alone Brick And Mortar Location
The BTL Body Boutiques, located in New York City and in Beverly Hills, are key access points for the medical community.
/PRNEWSWIRE/
BTL Aesthetics Wins Five New Awards For Emsculpt NEO, Emsculpt And Emsella
The leader in non-invasive body contouring therapies continues to be globally recognized for leading in treatment innovation and performance. BTL Aesthetics, is proud to announce multiple award wins from best in class aesthetic publications. Emsculpt Classic, Emsculpt NEO, and Emsella were all declared winners.
/PRNEWSWIRE/
Shaquille O'Neal Takes On The Biggest Sunday In Sports with 'Mercari Presents The SHAQ Bowl' - The Ultimate Big Game Kickoff Show Live from Tampa on Sunday, Feb. 7
Migos, DJ Diesel, And Superstar Special Guest TBA To Headline The Halftime Show Presented by Pepsi Stronger Together Hosted by Terrell Owens & Chad 'Ochocinco' Johnson; Featuring Ezekiel Elliott, Anthony Anderson, Nelly, Tim Tebow, Quavo, Offset, Winnie Harlow, Olivia Culpo, Diplo, Drew McIntyre, The Miz and More Competing in Live Challenges. Plus, an epic live performance from Bryson Tiller presented by Papa John's. Mercari Presents The SHAQ Bowl Celebrity Challenges Live From Tampa including, "Six-Pack Challenge Presented by Emsculpt Neo" – Witness the celebrity teams duke it out in a sit-up challenge to determine which team has the most grit and which celebrity has the strongest core.
/PRNEWSWIRE/
Sports Illustrated Launches "The Sports Illustrated Awards" Broadcasting Live on December 19th at 7:00 PM ET
LeBron James, Naomi Osaka, Patrick Mahomes, Breanna Stewart, Laurent Duvernay-Tardif, and more to be honored at the all-new Sports Illustrated Awards. Hosted by Lindsey Vonn, Richard Jefferson, Chad "Ochocinco" Johnson, and Cari Champion, "The SI Awards" Will Feature Brand New Award Categories, Celebrity and Athlete Appearances, and Musical Performances from Shaquille O'Neal aka DJ Diesel, Steve Aoki, and Gucci Mane. Key Awards and Nominees as Chosen by the Editors of Sports Illustrated includes "Breakout of the Year Presented by Emsculpt Neo".
/PRNEWSWIRE/
BTL Celebrates Body Empowerment Through Song
BTL, who recently launched a breakthrough therapy in noninvasive body shaping called EMSCULPT NEO, announces its collaboration with Cedric Gervais for the release of the song NEO. The song, featuring Maggie Szabo, celebrates the brand's most recent innovation with an equally exciting tune.
/PRNEWSWIRE/
BTL Continues to Transform Non-Invasive Aesthetics by Launching the EMSCULPT NEO, The first 2-in-1 Solution for Body Contouring Treatments
BTL, the manufacturer behind the revolutionary EMSCULPT technology, is continuing to set the pace in aesthetics and non-invasive body shaping and contouring. Today, the brand announced the launch of EMSCULPT NEO, the first FDA-cleared procedure to eliminate fat cells non-invasively, by combining specially designed radio frequency heating and high-intensity focused electromagnetic waves into a single therapy.
/PRNEWSWIRE/
BTL Shows Support for Medical Community; Manufactures Masks in Several Facilities
BTL, the leader in non-invasive body shaping and contouring, continues to trailblaze in the aesthetics community, by being the first to revamp several of their major manufacturing facilities to be able to provide face masks and ventilators to the medical community. As a health company, they believe it is their obligation to protect and serve the doctors and medical workers that have continued to support the BTL community, and beyond.
/PRNEWSWIRE/
BTL files complaint with the U.S. International Trade Commission to seek an exclusion order to prevent the unlawful importation of infringing Cooltone and Coolsculpting products into the United States
BTL Industries, Inc. ("BTL"), the leading manufacturer of the EMSCULPT body-contouring device and other products for non-invasive body-shaping procedures, filed a complaint today with the United States International Trade Commission ("ITC"), asking the Commission to prevent Allergan Limited, Allergan, Inc., Allergan USA Inc., Zeltiq Aesthetics, Inc., Zeltiq Ireland Unlimited Company ("Allergan"), and Zimmer MedizinSysteme GmbH, Germany ("Zimmer") from importing products that infringe BTL's patents into the United States. BTL concurrently filed a lawsuit with the U.S. Federal District Court in the District of Delaware against Allergan and Zimmer on the same matter.
/PRNEWSWIRE/
BTL Continues to Transform Non-Invasive Aesthetics by Launching the EMSELLA® applicator with up to 2.5 Tesla (T) for the EMSCULPT® platform.
The ground-breaking "Core to Floor" procedure benefits over 200M people worldwide who suffer from male and female urinary incontinence.
/PRNEWSWIRE/
BTL Files Lawsuit against Allergan for False Advertising and Unfair Competition
The lawsuit alleges a wide-ranging false and misleading advertising campaign launched by Allergan relating to BTL's industry-leading EMSCULPT device for non-invasive muscle toning and body shaping.
/PRNEWSWIRE/
BTL Files Patent Infringement Lawsuit against Allergan and Zimmer related to Emsculpt
The lawsuit is intended to protect BTL's significant investment in its Emsculpt and HIFEM technology designed for non-invasive muscle toning
/PRNEWSWIRE/
BTL Continues to Revolutionize Non-Invasive Aesthetics and Sets the Tone for the Future of Cellulite Treatment
Industry leaders unveil groundbreaking new treatment to address all major contributing factors to cellulite
/PRNEWSWIRE/
BTL Continues to Revolutionize Non- Invasive Aesthetics by Extending the Sculpting Power of EMSCULPT® to the Arms and Legs
EMSCULPT introduces Small Contour Applicators with the brand's latest FDA-clearance
/PRNEWSWIRE/
BTL Announces Initiative to Help Empower Women Across the US
Aesthetic leaders kickoff partnership with Dress for Success® and unveil BTL Cares program
/PRNEWSWIRE/
BTL Announces Partnership with Drew Barrymore in Support of Groundbreaking EMSCULPT Treatment
The actress credits the game-changing procedure for her newly toned and strengthened core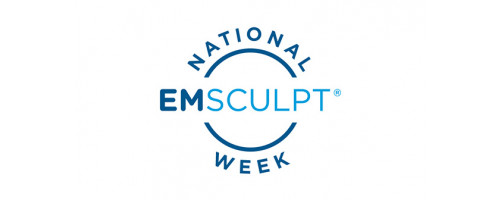 /PRNEWSWIRE/
BTL Announces the First Ever National EMSCULPT Week
The game changing treatment will be celebrated with a dedicated week of in-office activities and promotions
/PRNEWSWIRE/
BTL to Unveil Proprietary Research Studies and Preview Latest Innovation at the American Society for Laser Medicine & Surgery's Annual Conference
Brand Announces the Presentation of Several Studies on EMSCULPT and Upcoming Launch
/PRNEWSWIRE/
BTL Continues To Make Waves With Its Revolutionary HIFEM® Technology
Industry innovators receive new accolades for game changing treatments. As the first to apply HIFEM® technology to aesthetics and women's health categories with the launch of EMSCULPT and BTL EMSELLA last year, the brand transformed treatment protocols within both categories. The industry buzz shows no signs of slowing down. The brand today announced two new accolades from NewBeauty and Harper's Bazaar magazines.
/PRNEWSWIRE/
RealSelf House of Modern Beauty Brings Well-Known and Emerging Aesthetic Brands to SXSW
Guests to Enjoy Treatments by Dysport, Emsculpt, HydraFacial, Invisalign, Restylane, SkinCeuticals, TempSure Envi, and Vivace
/PRNEWSWIRE/
EMSCULPT Recognized as One of the "Most Worth It" Procedures of 2019
The RealSelf "Most Worth It" procedures are determined by patient's "Worth It" ratings–a proprietary consumer satisfaction score based on their first hand reviews following a treatment, and rate them as "Worth It" or "Not Worth It." EMSCULPT received a "Worth It" rating of 92% in the newly released ranking, which is based on a cumulative "Worth It" rating over the past 12 months (Jan. 1 – Dec. 31, 2018).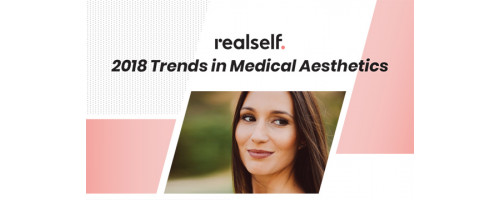 /PRNEWSWIRE/
RealSelf Releases 2018 Aesthetics Trend Report and 2019 Aesthetics Watch List
Emsculpt, a body contouring device, was one of the two most researched brands that launched in 2018.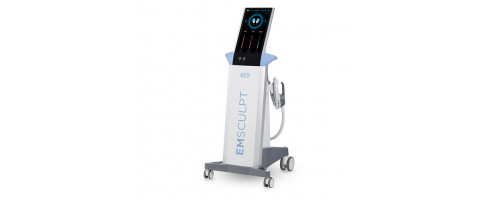 It's Not All About Fat
Emsculpt is taking America by storm. More than 4 national syndicated shows and 20 regional news segments have featured Emsculpt. Web site inquires have since increased 800%. Look for an Emsculpt provider near you.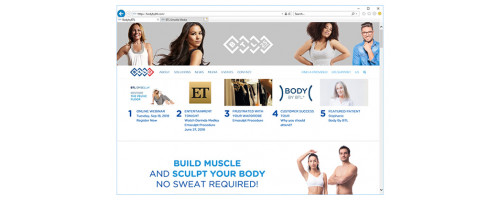 BTL Unveils Body by BTL Website
After months of hard work, we are delighted to officially announce the launch of our new website - bodybybtl.com

The new website was designed to provide consumers and providers an effective tool to learn about BTL solutions in a hip and quick manner. Users will find subtle changes such as a top 5 bar, individualized product tabs for patients and providers, and a landing page with clinical studies.

Make sure to follow not only BodybyBTL.com, but our social media platforms as well.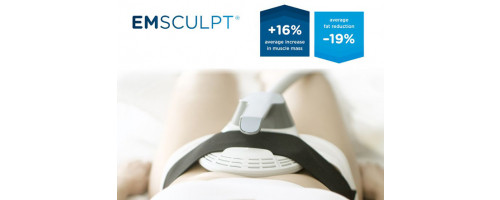 It's Time to Build Muscle and Sculpt Your Body
After Emsculpt's wildly successful product introduction at the ASLMS in April, BTL announced it has commenced shipments of Emsculpt. As production ramps up, devices will be shipped on a first come first serve basis. In addition, BTL has fulfilled it's promise to help physicians market Emsculpt with the hiring of a Customer Experience Concierge team. We look forward to helping you build muscles and sculpt your body.
/PRNewswire/
BTL to Unveil Groundbreaking Research and Latest Innovation at the American Society for Laser Medicine & Surgery's Annual Conference
BTL, leaders in non-invasive aesthetics, today announced that nine scientific abstracts and four ePosters have been accepted for presentation at the 38th Annual Conference of the American Society for Laser Medicine & Surgery (ASLMS) taking place April 11th – 15th. This is an unprecedented number of accepted papers for the brand, further solidifying its leadership position and continued growth within the aesthetics and women's health categories.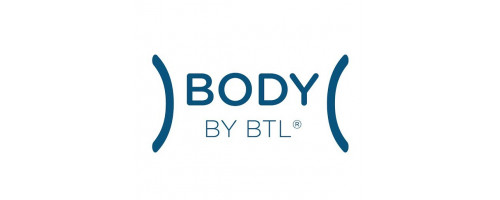 BTL Aesthetics Inspires Confidence with Body by BTL Campaign
Leader in non-invasive aesthetic treatments, BTL Aesthetics, celebrates the brand's innovation with a first-of-its-kind campaign for the professional aesthetics industry, demonstrating its unique position within the category: full body results. Rolling out this month, the Body by BTL campaign showcases the brand's breadth of treatment solutions that are appropriate for everybody, and every body. Aligning the diversified treatment portfolio with a variety of personalities, the campaign chronicles first-hand experiences and life-changing results to inspire consumers to be their most confident self.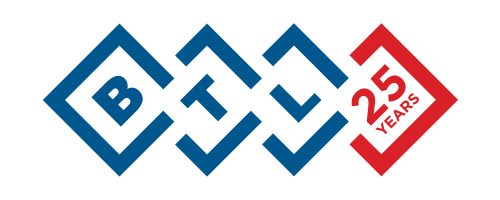 We have accomplished a lot together during our first 25 years and impacted the lives of hundreds of thousands of patients
But what matters most now is what we do next. Thank you for trusting in us and helping make BTL an outstanding global company now and for decades to come.
/PRNewswire/
Landmark Study Evaluates Long-Term Results of BTL Vanquish Technology Four Years Post-Treatment
Body-Shaping Leader is Clinically Shown to Deliver Lasting Abdominal Circumferential Reduction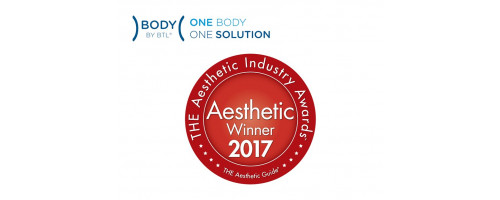 2017 Best Non-Surgical Body Shaping Device
We are proud to announce that we are The Aesthetic Industry Winners 2017 in the "Best Non-Surgical Body Shaping Device" category with our new #BodyByBTL program.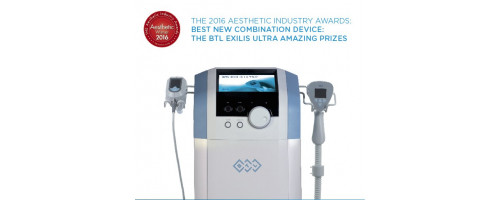 /PRNewswire/
BTL Aesthetics' Award-Winning Technology Makes New Year's Resolutions Easy
Feel More Confident with the Body Shaping Devices Earning Top Honors in the Aesthetics Industry
/PRNewswire/
Dedicated to Innovation: Next-Generation Vanquish ME Device from BTL Aesthetics Reduces 53% More Fat Than its Predecessor
Clinicals Show: Patients Lost One-Quarter Liquid Gallon of Fat, on Average, with BTL Vanquish ME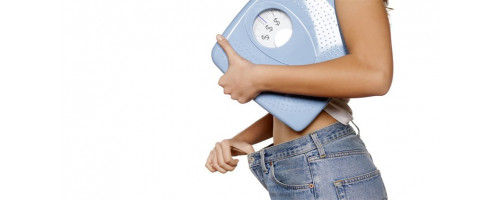 /PRNewswire/
For 'Hands-Free' Body Contouring, BTL Vanquish ME is the Hands-Down Winner
Journal Review of Top Body Contouring Devices Shows BTL Vanquish ME Removes Fat Faster, and Over a Greater Coverage Area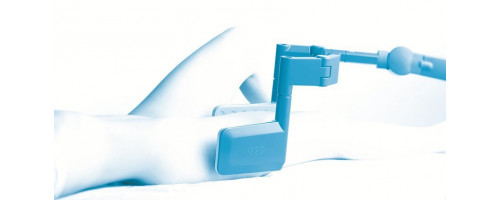 /PRNewswire/
Getting a Leg Up on Body Shaping: BTL Aesthetics Announces FDA Clearance for Thighs
BTL Vanquish ME is clinically shown to simultaneously slim the inner and outer thighs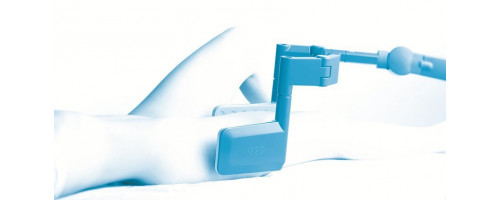 BTL Vanquish ME™ Flex Applicator, a Pain-Free Approach to Reduce Fat around the Thighs and Saddle Bags is now FDA cleared!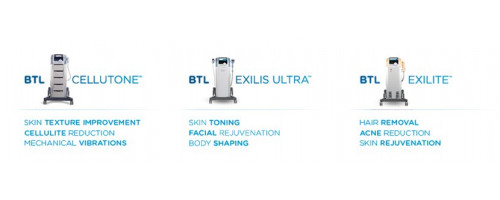 /PRNewswire/
Trimmed, Tightened and Toned: BTL Aesthetics Unveils New Innovations
Next generation BTL Exilis ULTRA and BTL Cellutone, continue to revolutionize the industry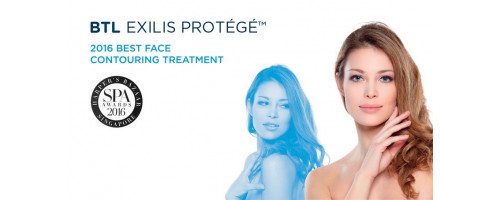 SPA AWARDS 2016: BEST CLINICAL TREATMENTS
We are proud to announce that BTL Exilis Protégé has won the prestigious Harper´s Bazaar Singapore 2016 Best Face Contouring Treatment. Learn more about this great wrinkle reduction and skin rejuvenation product at tinyurl.com/zfpbaoe. Read the Harper´s Bazaar article about 2016 Spa Awards at tinyurl.com/j486gbl.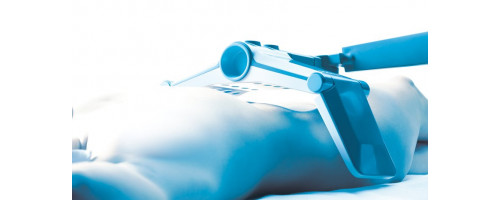 /PRNewswire/
BTL Aesthetics Continues to Set the Standard in Body Contouring Treatment
New study demonstrates clinical efficacy and safety of BTL Vanquish for circumferential reduction of waistline in multiple body types.
BusinessWire
BTL Vanquish ME™: BTL Aesthetics Introduces Next Generation Fat Reduction Technology
FDA-Cleared BTL Vanquish ME Redefines Body Contouring with Enhanced Features for Consistent Results of a Trimmed Waistline
BusinessWire
BTL Vanquish by BTL Industries Receives FDA Clearance for Non-Surgical Circumferential Reduction of the Abdomen
BTL Vanquish is the World's Only Operator-Independent Radio Frequency Device to Reduce Circumference of the Waistline
We are pleased to announce the launch of our brand new international corporate website www.btlnet.com.
BTL EXILITE (IPL) received the FDA clearance for reduction of pigmented and vascular lesions, acne therapy and permanent reduction in hair regrowth.
/PRNewswire/
BTL Aesthetics Encourages Body Contouring Experts to "Get A Leg Up" at the American Academy of Dermatology Annual Meeting
BTL Industries, Ltd., a world leader in skin tightening, body contouring and fat removal, announced that oral presentations by leading aesthetic specialists will be made at the AAD Meeting on March 20-23, 2015, in San Francisco. Device demos and musical photo opportunities featuring Exilis ELITE and Vanquish Flex RF Technology will be available at Exhibit Booth #2534.
BOSTON, February 12, 2015
/PRNewswire/
BTL Aesthetics' Exilis ELITE Granted FDA Clearance for Treatment to Reduce the Appearance of Cellulite
BTL Exilis ELITE was first introduced in February 2011 as a high-performance, non-invasive and pain-free treatment to reduce wrinkles and rejuvenate skin using ultra-precise radiofrequency technology. Now, the FDA has cleared the use of the award-winning technology for temporary reduction in the appearance of cellulite.
BTL's Exilis device received US FDA clearance for a temporary reduction in the appearance of cellulite.
BTL's Vanquish device received Korean FDA clearance for waist circumferential reduction.
BTL Aesthetics is the Aesthetics Awards WINNER 2014 for the 'BEST EQUIPMENT SUPPLIER of the Year'!